A zoo that became famous when its chimpanzees starred in PG Tips adverts is celebrating its 60th anniversary.
Twycross Zoo, in Leicestershire, was founded on 26 May 1963 by business partners Molly Badham and Nathalie Evans.
The zoo said the pair were the only female zoo founders in the UK at that time.
It plans to mark the anniversary throughout half-term with a 1960s-themed birthday event.
The zoo's founders were initially business rivals, both running pet shops in Sutton Coldfield in the 1940s.
After the pair joined forces, they opened a zoo near Tamworth, Staffordshire, before moving to the current site.
The pair gained fame in the 1950s when they allowed their chimpanzees to appear in television adverts for PG Tips tea.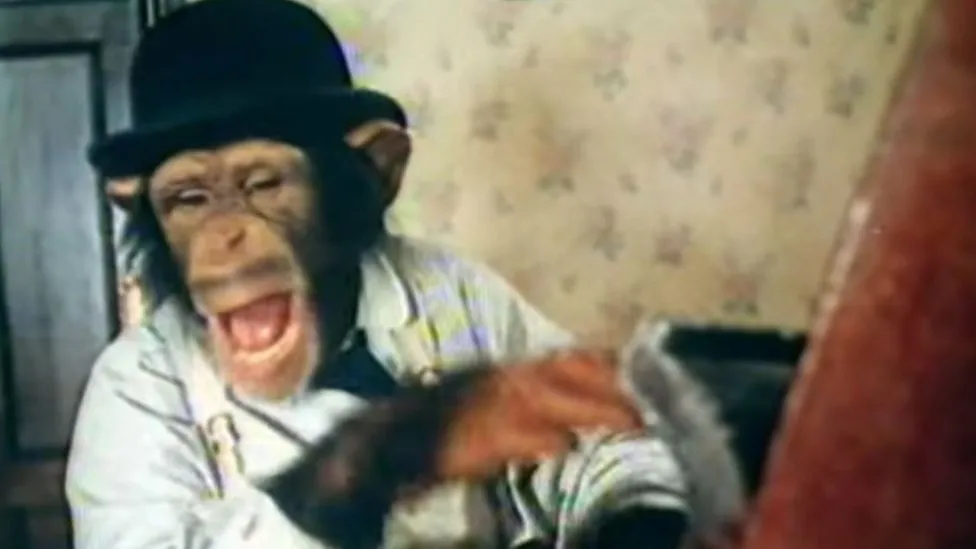 Conservation projects were funded from money from the ads and it also enabled the creation of ape studbooks, used for safe breeding of gibbons and chimps.
The zoo is now home to one of the largest primate collections in Europe.
It plans to run events during half-term to mark the event, including entertainment and craft activities.
It said people born in that year can, upon presentation of valid ID, enjoy a free visit for a limited time.
The zoo also plans to run an exhibition about its history and founders, including memorabilia, archive footage, photos and a short film.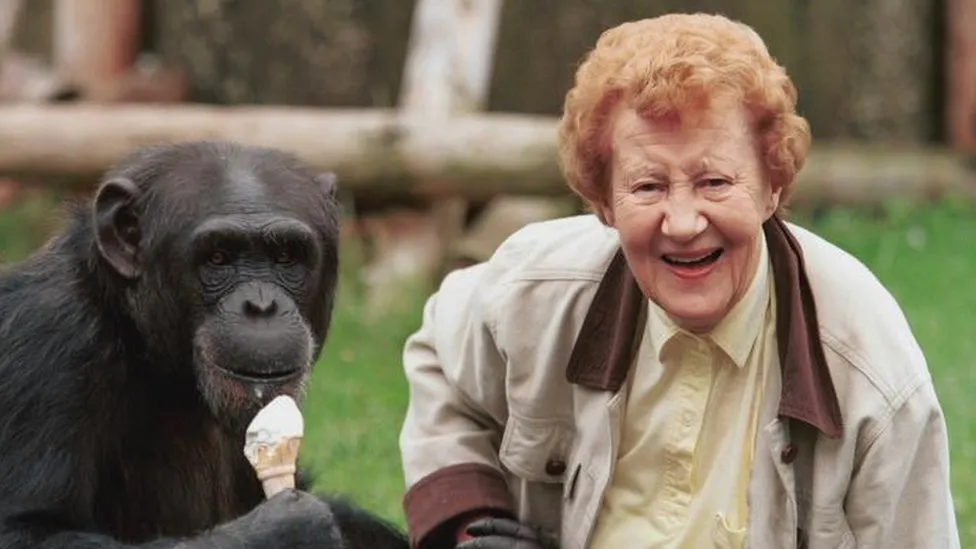 Helena Wimbush, head of communications at the zoo, said: "We're delighted to have marked our 60th anniversary.
"As a conservation charity, we are committed to inspiring and educating our visitors about the challenges our planet faces and the practical actions we can all take to protect it.
"Throughout May half term, we will celebrate our 60-year history and also look forward to the next 60 years of Twycross Zoo, and we hope as many visitors as possible can join us to be part of the celebrations."
PG Tips commercials
PG Tips used chimpanzees in its TV ads from the 1950s The apes from Twycross Zoo were dressed in clothes and became known as the Tipps family The adverts were stopped in 1970 due to complaints from animal rights groups but returned 18 months later The last time chimps were used in PG Tips ads was in 2003, by which time Twycross had already stopped the agreement