Hundreds of people have taken part in the annual cheese rolling extreme sporting event.
Competitors chased a 7lb (3kg) Double Gloucester cheese wheel down the almost-vertical Coopers Hill in Brockworth, near Gloucester.
The world-famous event went ahead despite safety fears.
Matt Crolla, 28, from Manchester, won the first race. The women's race was won by Delaney Irving who was knocked unconscious as she chased the cheese.
"I'm glad I'm pretty conscious and I've not got many serious injuries," said Mr Crolla.
Asked how he prepared for the race he said: "I don't think you can train for it, can you? It's just being an idiot."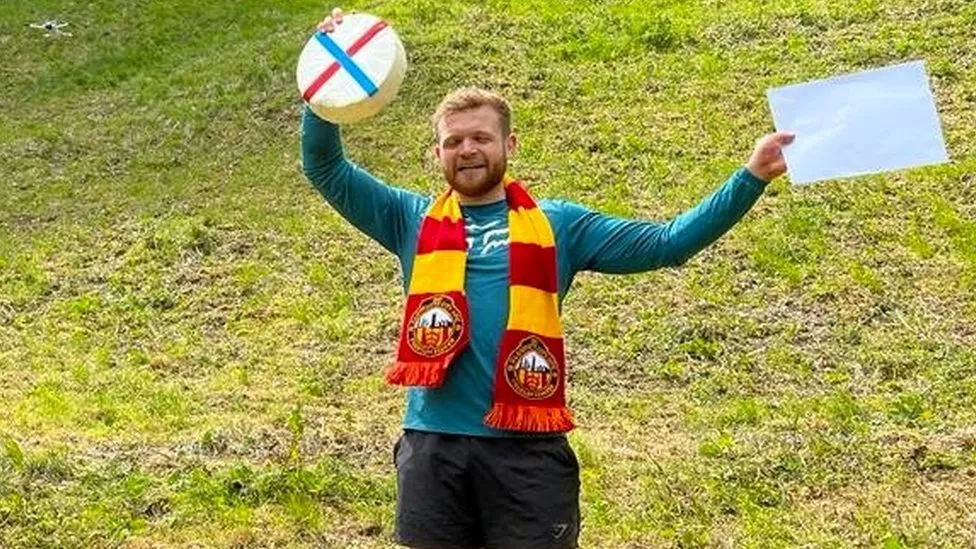 Women's champion Ms Irving, 19, from Vancouver Island in Canada, said the race was "good… now that I remember it".
"I remember running, then bumping my head, and then I woke up in the tent," she said.
"I still don't really believe it, but it feels great."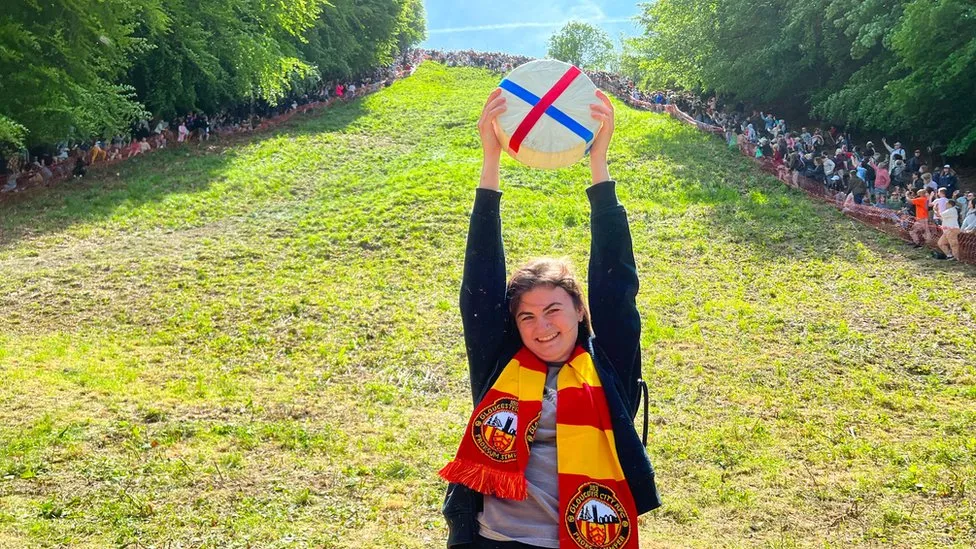 Kyla Hill, of Team Cheese, the group of volunteers who help organise the event, said she was "passionate" about cheese rolling.
"It puts us [Brockworth village] on the map, makes us a bit famous, draws people in from over the world," she said.
"I was talking to a couple last night who'd come over from Washington especially."
Another international winner was Ryoya Minami from Japan. Asked why he entered the race, he replied "because I love cheese".
Ms Hill added others had come from Texas and Switzerland for the event.