An appeal for £60,000 is to be launched to excavate the site of a chapel discovered at a castle.
The trust which runs Snodhill Castle in Herefordshire believes it has found the site of a Royal Free Chapel, a church belonging directly to a monarch.
Snodhill is believed to be one of the oldest Norman castles in Britain.
The remains of the chapel were uncovered in 2021 when excavators found painted wall plaster.
The archaeology students also found parts of a fine arch, stained glass and a small figure believed to have been part of a cross.
Royal Free Chapels, also known as Royal Peculiars, were first set up in the 8th Century and would be used by travelling English monarchs.
While about 40 are known to have existed, the Snodhill Castle Preservation Trust said only nine existed inside castles, including Windsor Castle and The Tower of London.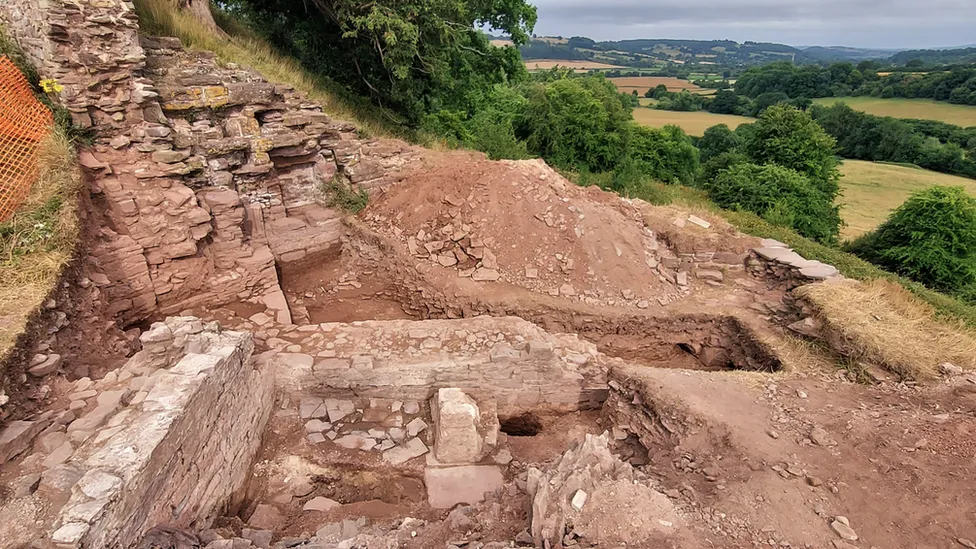 It is not known why Snodhill has a Royal Free Chapel, because it was owned by a baron, not the monarchy.
The castle itself was restored with money raised locally and from Historic England and the trust hopes a similar appeal can pay for a dig at the chapel site and perhaps uncover more of its history.
Garry Crook, the Chair of the Snodhill Castle Preservation Trust, said: "Ultimately we would like the chapel to again become a space for contemplation and appreciation."